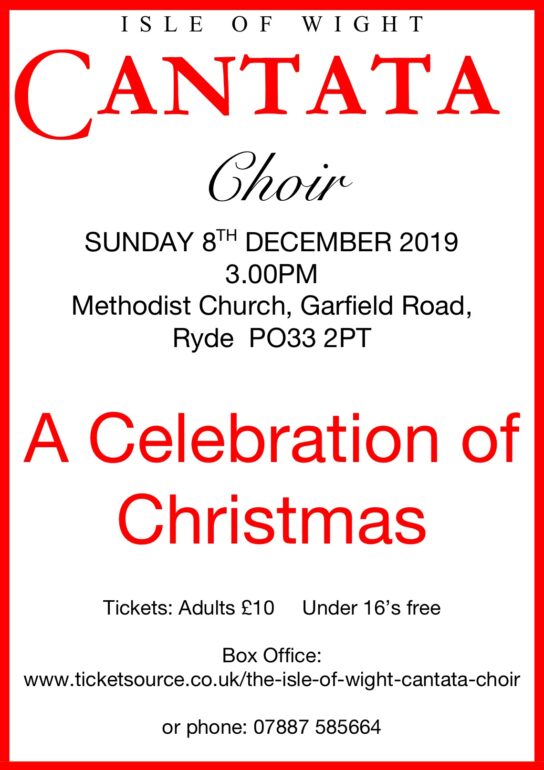 Post Concert Message:
A hearty THANK YOU – to everyone who took part in, assisted with and attended our concert this afternoon, at Ryde Methodist Church.
We enjoyed singing some fabulous festive pieces:
– The Oxen (Johnny Coppin), Ring the Bells (Paul Fincham), A Feast For Christmas (Alan Bullard), Mid-Winter & On Christmas Night (Bob Chilcott). And the sublimely ethereal Lux Aurumque (Eric Whitacre).
Along with some gloriously uplifting classic Carols.
A truly super and most enjoyable afternoon.
Many thanks also, to Rachel Tweddle, piano accompanist: Richard Wilkins, Rob Tweddle and the Brass Quintet, and violin soloist: Thomas Nash.