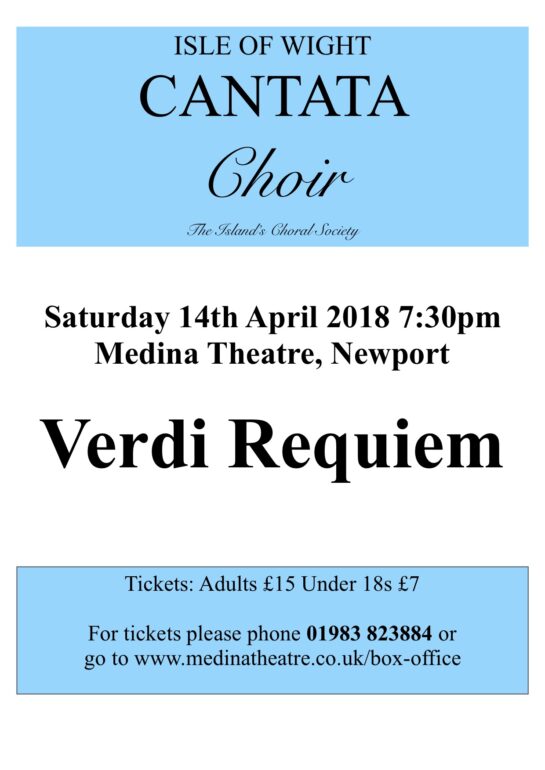 Concert Review:
AN EXCITING AND SPIRITED PERFORMANCE OF VERDI'S REQUIEM
Medina Theatre saw some splendid music-making on Saturday 14th April when the Isle of WightCantata Choir performed Verdi's Requiem with a 50 strong orchestra and 4 young professional soloists under the confident baton of Rachel Tweddle.
All musical forces tackled this theatrical work with great commitment and integrity.
One could 'hear a pin drop' in the opening Requiem Aeterna. The choir provided confident unaccompanied singing at Te decet hymnus. Samantha Crawford (Soprano), Kasia Balejko (Mezzo Soprano), Ben Thapa (Tenor) and David Ireland (Bass) joined at the Kyrie with soaring phrases and contrasting dynamics.
The gripping and terrifying Dies Irae theme opened with doom-laden thunderclaps provided by the bass drum, followed by the choir in full voice. The Tuba Mirum section was heralded by effective on and off-stage trumpets.
Kasia Balejko provided a sensitive and assured performance throughout and her voice blended beautifully with that of Samantha Crawford in the Recordare. Ben Thapa took a somewhat melodramatic approach to Ingemisco tequam reus. However, we were back on assured ground with David Ireland at Confutatis maledictis. The Dies Irae theme returned, followed by the heartfeltLacrymosa.
Trumpet fanfares announced the exhilarating Sanctus and Benedictus, a complex animated fugue for double chorus, which was tackled well by the choir and orchestra.
In the Libera Me there was very assured singing from Samantha Crawford in the tremendous climax of the work with her climbing phrase to an impressive top C, underpinned by the combined forces of choir and orchestra.
This was a very exciting concert. Everyone rose to the occasion, demonstrating all the hard work and preparation which had gone into providing a stunning performance.
Cantata's next concert is Karl Jenkins:The Armed Man on 24 November 2018 at Medina Theatre.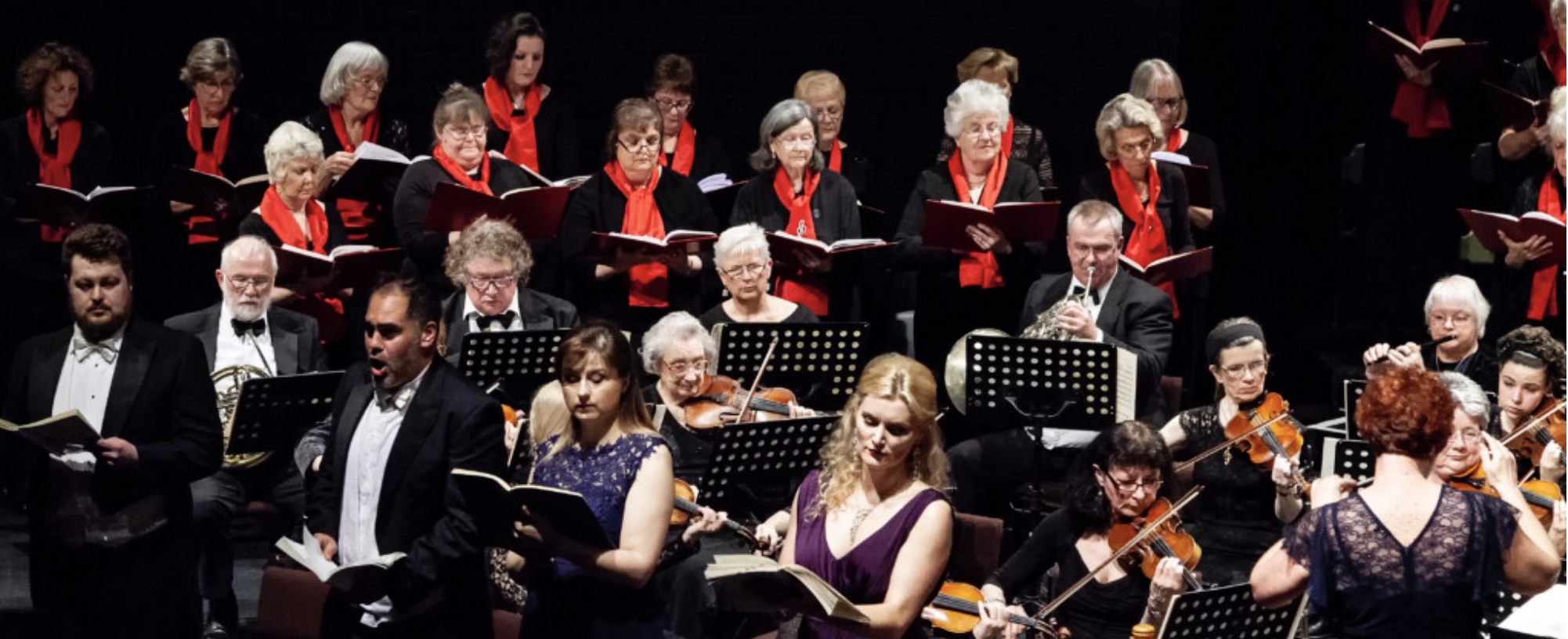 Original Photographs by Allan Marsh LRPS