Performing major choral works for over 60 years
The Isle of Wight Cantata Choir was founded in 1956, originally as The Isle of Wight Cantata Club, by Andrew Pusey, the County Music Adviser.
Dennis Wickens succeeded him in the Adviser role and also as Isle of Wight Cantata Choir's Conductor from 1967 to 1976.
In 1977, following in both roles, Douglas Potts took the choir from strength to strength over a period of 21 years.
Rachel Tweddle has been our Musical Director, since 1998.
Our Musical Director
Rachel Tweddle is our current Musical Director, since March 1998.
Rachel was educated at Carisbrooke High School and studied clarinet, piano and singing on a scholarship at Trinity College of Music, London.
She subsequently took up a teaching position as a clarinet specialist, with the Schools Music Service, in Guernsey and participated in both orchestral and choral sides of musical life; being involved with church and chamber choirs.
After five years on the Channel Island, Rachel went on to fulfil a similar teaching position in Bromley, Kent.
Since returning to the Isle of Wight, she has been absorbed with both choirs and orchestras – teaching all ages and musical styles.
Currently, Rachel is the Head of Academic Music and Choir Director at Ryde School with Upper Chine.
Additionally, she is part of the female vocal trio 'Trinity', a guest vocalist of the local folk band 'Slainte Va', and clarinettist and chairman of the Island Concert Band.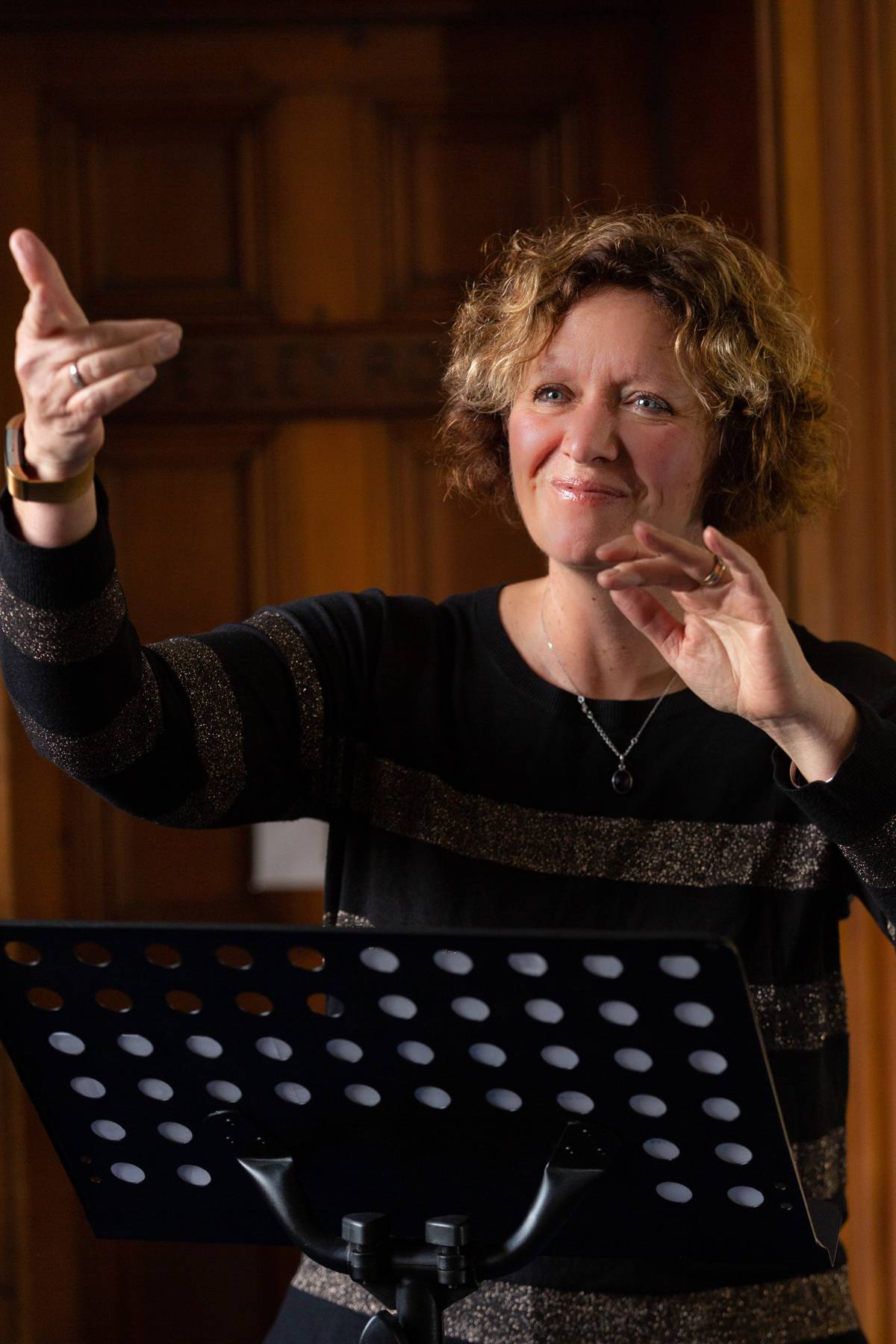 Who's Who
The success of the choir and its ability to perform live concerts depends on the dedication, energy and enthusiasm of its musical leaders, elected committee, volunteers and supporters.
MUSICAL DIRECTOR
Rachel Tweddle
PIANO ACCOMPANIST
Richard Wilkins
MEMBERSHIP SECRETARY
Judith
SOPRANO SECTION LEADER
Pat
MAKING MUSIC REPRESENTATIVE
Ann
FRIENDS OF THE CHOIR LIAISON
Ann
MEDIA & COMMUNICATIONS
Julie
Sound Recordings
Rehearsal for our 23rd October 2021 Concert 
Gabriel Fauré
Acknowledgements
The choir is grateful to all who provide assistance and support to ensure that rehearsals and concerts are a success, including:
ORCHESTRA LIAISON: Denise Marsh
PIANO TUNER & TECHNICIAN: Andrew Day
PHOTOGRAPHY: Allan Marsh and Rosalind Whistance
SOUND RECORDING: John Waterman