Singing Day with Alexander L'Estrange
Essential Reading
Essential Information: Singing Day Joining Information
Composer Profile: Alexander L'Estrange
Programme Notes: Zimbe!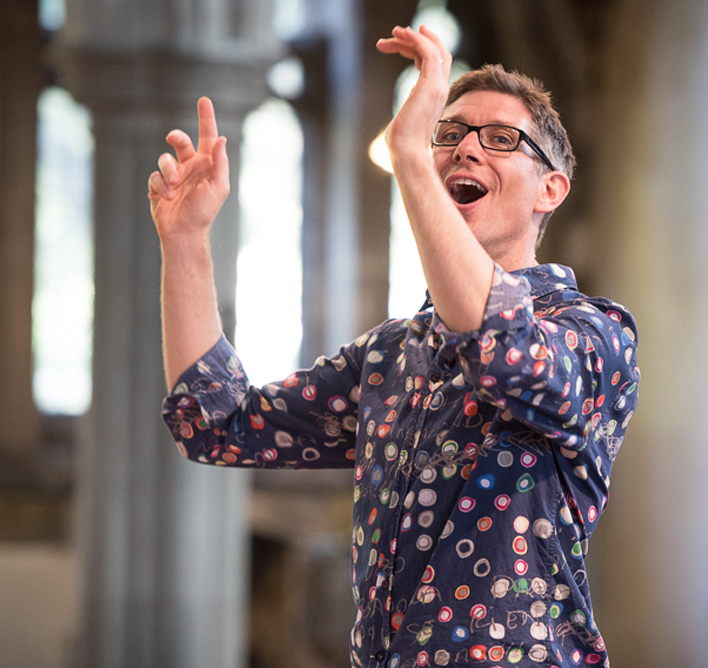 Additional Information
Alexander L'Estrange's Review: Zimbe! – 10 years & 200 performances on (2018)
Participant Interviews: Zimbe! Performance in Winchester Cathedral
Interview with Alexander L'Estrange: Zimbe! Come, sing the songs of Africa
Poster: Singing Day with Alexander L'Estrange

Singing Day Repertoire
Listen To:
Movement 1: Njooni! Zimbe!
Movement 2: Singabahambayo Thina
Movement 3: Sansa Kroma
Movement 4: Pete, Pete!
Movement 5: Thula Mama, Thula
Movement 6: Ilanga Libuya, Ilanga Liyaphuma
Movement 7: Wai Bamba!
Movement 8: Hamba Lulu
Movement 9: Vamudara / Njooni! Zimbe!
Movement 10: Aleluya / Thuma Mina
Movement 11: We Shall Not Give Up The Fight
Movement 12: Siyahamba
Movement 13: Freedom Is Coming / Hamba Vangeli
Movement 14: Njooni! Zimbe!