Report in Isle of Wight Observer: 2nd Dec 2022: by Ros Whistance: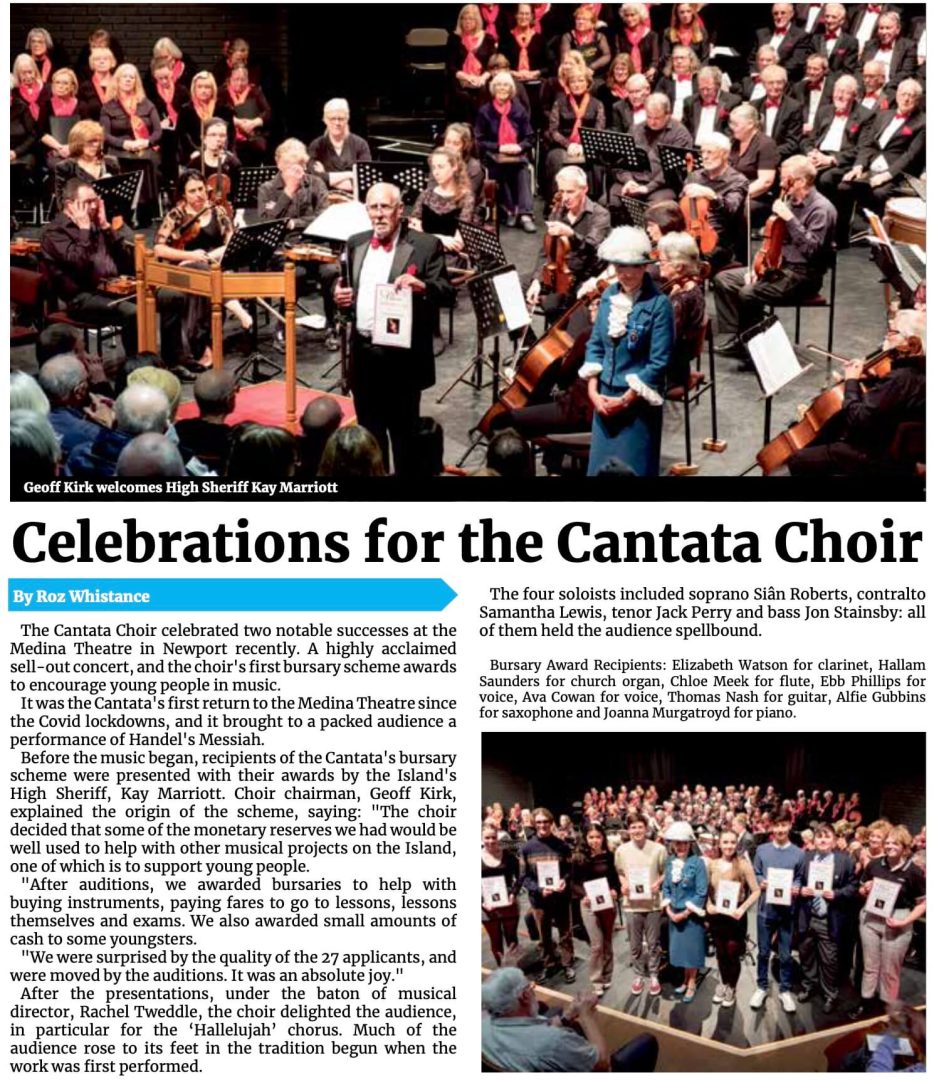 Report in Isle of Wight County Press: 2nd Dec 2022: by Ros Whistance:
"The Cantata Choir celebrated two notable successes on Saturday night – a highly acclaimed sell-out concert, and the awarding of the choir's first ever bursary scheme to encourage young musicians.
It was the Cantata's first return to Medina Theatre since the Covid lockdowns, and it brought to a packed audience a performance of Handel's Messiah that one audience member said rivalled those she had seen in the Royal Albert Hall and the Royal Festival Hall.
Under the baton of Rachel Tweddle, the choir delighted the audience in particular for its 'off book' rendition of the Hallelujah Chorus, bringing the majority of the audience to its feet in the traditional way.
The performances of the four soloists were notable for their clarity and storytelling which engaged a surprisingly youthful contingent of the audience.
The ringing voice of soprano Sian Roberts, the chocolatey tones of contralto Samantha Lewis, the vibrancy of tenor Jack Parry and the deep richness of bass Jon Stainsby held the audience spellbound.
Before the music began, recipients of the Cantata's first ever bursary scheme were presented with their awards by IW High Sheriff, Kay Marriott.
Choir chairman Geoff Kirk explained the origin of the scheme: "Cantata choir decided that some of the monetary reserves we had would be well used to help with other musical projects on the Island, one of which is to support young people.
"To that end we invited youngsters between 11 and 19 from the Island to apply, stating their interest, their commitment, and their achievements so far with their given instrument. There were 27 applications and we selected ten for audition."
They performed before the panel of Cantata's musical director Rachel Tweddle, long-term accompanist Richard Wilkins, and Geoff Kirk.
The panel decided on the level of bursary to be granted, to help with the buying of instruments, the paying of fares to go to lessons, and lessons and exams.
Small amounts of cash were also awarded to some youngsters who didn't make it as far as auditions."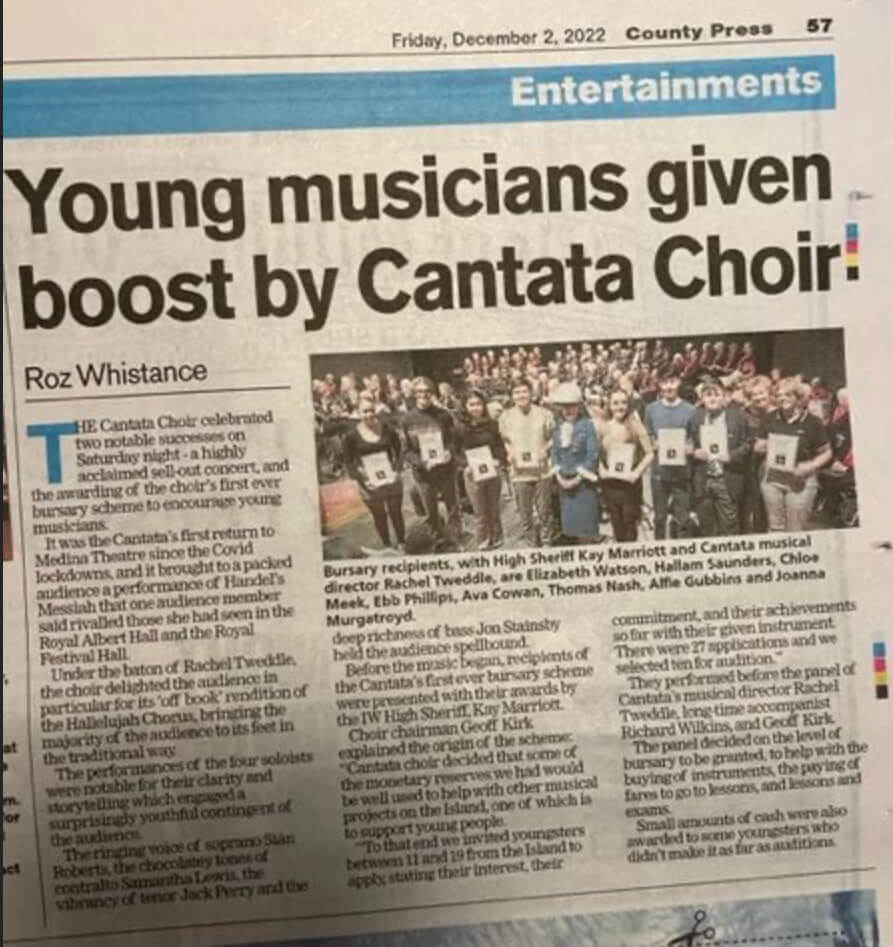 Facebook Post: from The Island Free School: