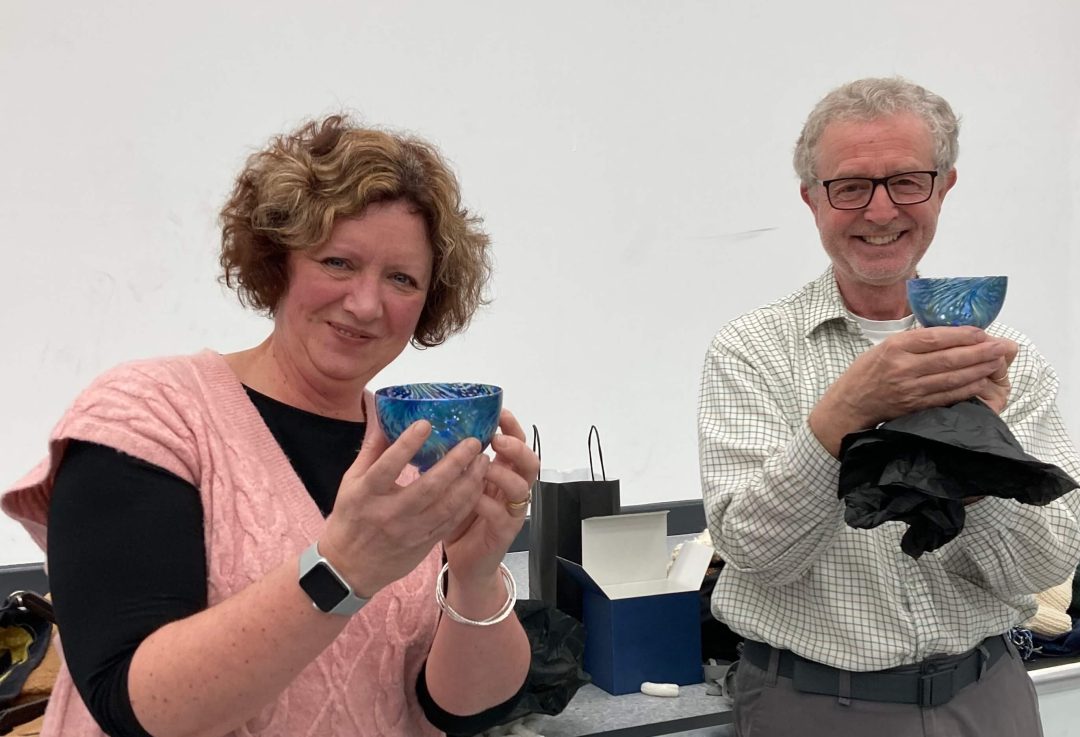 We are truly delighted and honoured by the steadfast commitment, effort and enthusiasm that our Musical Director Rachel Tweddle, and Accompanist Richard Wilkins have given, and continue to provide, to Cantata over the years.
Rachel started with us 25 years ago. And Richard has been with us for 27 years.
What a joy and benefit they have been, and are, to the heart of what Cantata Choir is, and what we are able to achieve, year in, year out.
The longevity of their unwavering commitment to Cantata Choir is such a privilege for all.
At the beginning of rehearsal on Monday 27th March, we celebrated and thanked Rachel and Richard's years of dedication to Cantata, with an address from Chairman Geoff, and a presentation of a gift each, of a handmade glass bowl from Isle of Wight Studio Glass, of Arreton.
Thank you Richard & Rachel – We hope for, and look forward to, many more years enjoying, celebrating and making music together into the future.